237.231 Independent Study Week #7 (#1)
Perception Session #1
To Do:
Confirm topic area – which sensory modality
Workbook
Creative Piece
Which Sensory Modality?
I think I will go with Sound/Audio/Aural/Hearing.
Opportunity to continue from Spatial Design? Add spatial sound?
Experiment with more with audio synthesis?
Ideas
Soundscape
Reuse the work I did in Spatial.
Design a spatial audio environment (Use SSR?).
Experiment with entering laving buildings and other enclosed spaces.
Bit boring?
Sound enablement
Build a sound enabled app.
Trigger (spatial) audio when various actions are detected?
Totally my comfort zone.
Boring.
Game
Create a simple game using audio clues.
Maybe use Processing's sound panning?
Again, my IT comfort zone. Get out of this!
Video
Walkthrough a landscape using ambient sounds.
Create emotions? Fear? Anticipation?
---
What to investigate next
Would really like to look at how sounds and stereo imaging causes almost physical reactions.
There's a Deadmau5 track called Sofi Needs A Ladder that has a really strange intro, using out of sync stereo (binaural?) beats from what sounds like a saw tooth waveform from a synth modulating another oscillator. The out of sync combined with distortion and delay induces almost physical feeling – frisson – and I'm interested to do more exploration of this. Time to break out the modular synth again?
Could potentially look at how music alters mental state?
237.231 Independent Study Week #8 (#2)
Perception Session #2
Started to look more deeply at how audio/sounds affect me on a physical level. I looked at pieces of music that gave me a sense of frisson, or otherwise elicited a physical reaction in me. Examples will be EDM tracks that make use of audio phasing to generate a kind of visceral response, or certain classical pieces where the crescendo is written to stir the emotions.
I learned that there are similarities in terms of complexity and volume in these pieces, but it's difficult for me to identify a true commonality between them that would allow for a "formula" to be used to create a similar piece of audio.
Some pieces I went back to:
Deadmau5: Sofi Needs A Ladder
Philip Glass: Music in Twelve Parts
Alejandro Guzmán Rojas: VVitch OST
Ludwig van Beethoven: Symphony No. 7 Allegretto
Edward Elgar: Nimrod, Enigma Variations (Adagio)
So what is the feeling these pieces engender?
Rhythmic, binaural audio, frisson.
A state of relaxation, decreased heart rate.
Fear. Nervousness.
Empowerment. Being "stirred".
Patriotism. Pathos.
How to represent that as a resolved piece of my own work?
237.231 Independent Study Week #9
Perception Session #3
Tasks
Some items to work through:
Evaluating – where is your project now?
I started by…….:
This is why…………
And this is what I discovered/learned/imagined……….
AND then I did this……
Because …….
And this is what I discovered/learned/imagined…….
I started by considering how I might use my sense of hearing or sound processing in a piece.
This is why I reexamined the Processing Language, started to look at what options I have for music syntheses, how to record audio.
So, then I thought it might be interesting to explore spectrograms of selected audio extracts to see if I could see any commonality. On consideration, I felt that this is reverting to an "engineering" approach to this module, rather than really investigating the role of the senses. This is not a celebration of the senses; it instead becomes an analysis of how senses work and how they influence, which feels like the wrong approach.
So, then I thought more about sound, particularly music, and how it affects me at a deeper level. I have pretty broad tastes – I graze through many genres – so it's of interest to me to understand why music affects me in the way that it does. I am not a musician; I am passionate about experiencing music.
Do I need to take more risks in my experimentations or investigations?
How could my project be visualised
So, what do I want to do instead?
Rather than analyse music; experience music. Use poetry, sketches, other visual media, etc. to somehow respond to and articulate what I experience when I listen to a piece of music.
Not an interpretation of the music. A representation of the experience.
Perhaps the product of this could be a Twitter feed of work based on pieces of music? Or just simply blog posts on this blog, so I don't need to work inside the 280 character limit?
Poetry
I will try poetry. So, an experiment with poetry as a response to music. Going back to Deadmau5's Sofi Needs A Ladder, a poem:
Sofi Needs A Ladder

Meeting mid-brain,
Left and right repetition,
Plucking expectations.

Tempo rising unphased,
Sympathetic resonances move ever closer,
Tightening a ratchet strap in my headphones.

The terminus becomes visible.
Two halves unify and ascend.
Transcend.
Unify.
Solidify.
One minute.
Visual Media
Visual media is another option. Many visual artists have been inspired by music, including a recent project for the Interscope music label.
To celebrate Interscope Records' 30th anniversary, dozens of renowned visual artists have created original works inspired by songs and albums released by the label's musical artists through the years.

'These Artists Are Reinterpreting Music by Billie Eilish, Blackpink, Olivia Rodrigo, and More as Original Works'. ELLE, 13 Jan. 2022, https://www.elle.com/culture/music/a38752208/interscope-30th-anniversary-artists-inspired-by-music/.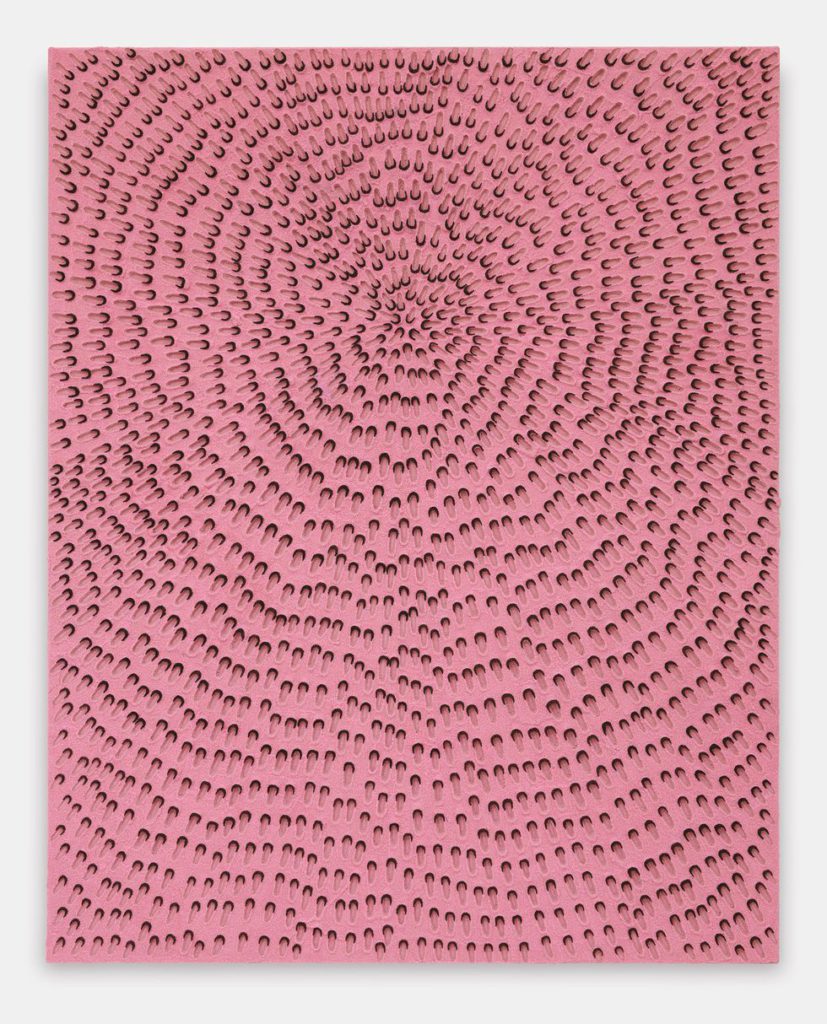 237.231 Independent Study Week #10
Perception Session #4
Note
This is mainly preparation for face-to-face session 5, which unfortunately I had to miss because of work.
Tasks
What is your writing project – how are you approaching this – a creative work and academic work/etc.
How are you presenting the work? Zine, book style, catalogue, photo essay, etc.
How is the approach you are taking seem relevant/appropriate to the project you have undertaken?
What set texts you have been reading? additional resources? and the research on creative practices you have located?
Where are you at with the Works Cited List or Reference lists.
What do you feel you need help /support wi th?
What is on your Checklist
List questions you have for us
Responses
What writing project?
How do various pieces of rhythmic, repetitive music influence me as an artist?
How to present?
Boring, but a classic essay.
Relevancy to project?
Not sure that an essay is going to be able to fully articulate how a piece of music makes me feel. Will need to see how far my vocabulary stretches!
Which set texts?
I'm going to work with Paul Duncum Visual Culture and Embodiment 2005. 
Citations?
I have a number of sources so far from my research into this.
What help needed?
Not a lot of point filling this out – I can't attend the tutorial.
What's on checklist?
Listen again to pieces.
Experiment with some basic drawing, painting, while listening to a piece. See if the piece I'm listening to makes any difference to my work.
Select the media I will use for my final piece(s).
Any questions?
Not at this stage.
237.231 Independent Study Week #11
Perception Session #5
Tasks
Resolve my creative work.
Issues
Sounds easy enough.
However.
I currently have a total creative block.
How am I to get past this.
Experiments to date