Wiki tua waru, Akomanga tua rua.
Task
Considering the works of Dale Harding (1) and Yoko Ono (2).
IND: Use the other artist's method to produce your own work. Document both resulting works and archive into your blog
1st Artist: Dale Harding
https://artguide.com.au/dale-harding-discusses-his-incredible-year/
Some of the works Harding has produced this year are collaborations between Harding and his family …

'Dale Harding Discusses His Incredible Year'. Art Guide Australia, 28 Sept. 2017, https://artguide.com.au/dale-harding-discusses-his-incredible-year/.
Response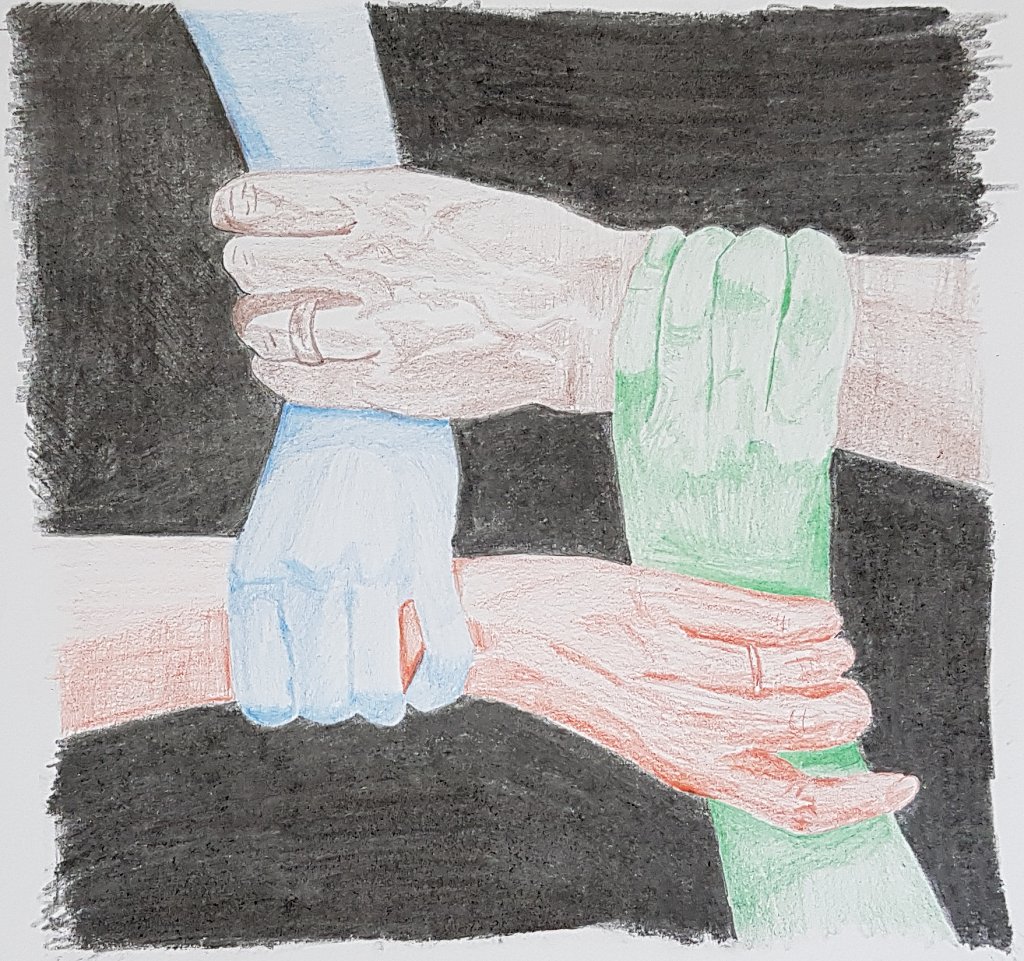 2nd Artist: Yoko Ono
Response
My initial idea was a "Grapefruit" or "Acorn" style invitation to carry out an action. I really wanted to have an environmental message in this, so I considered something like this:
Take a compass and go down to the ocean.
Look due South from the very edge of the water.
Consider Global Warming, and how the melting ice at the South Pole is directly linked to the ocean you are standing by
Then I thought about another of Ono's work: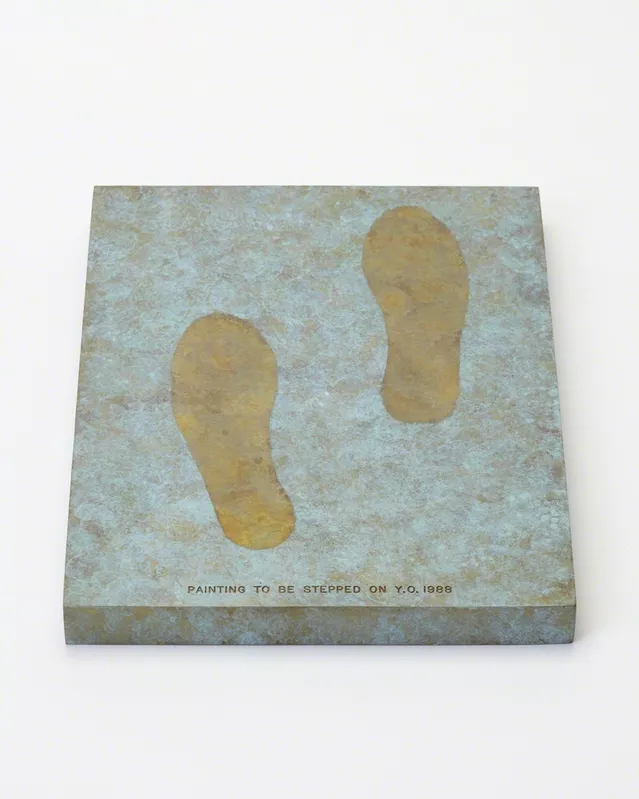 I decided to combine the two ideas. Instead of providing instructions, I would just provide a place to stand, but let people know they were facing South when they were standing there. I would let their imagination do the rest. I made a stencil: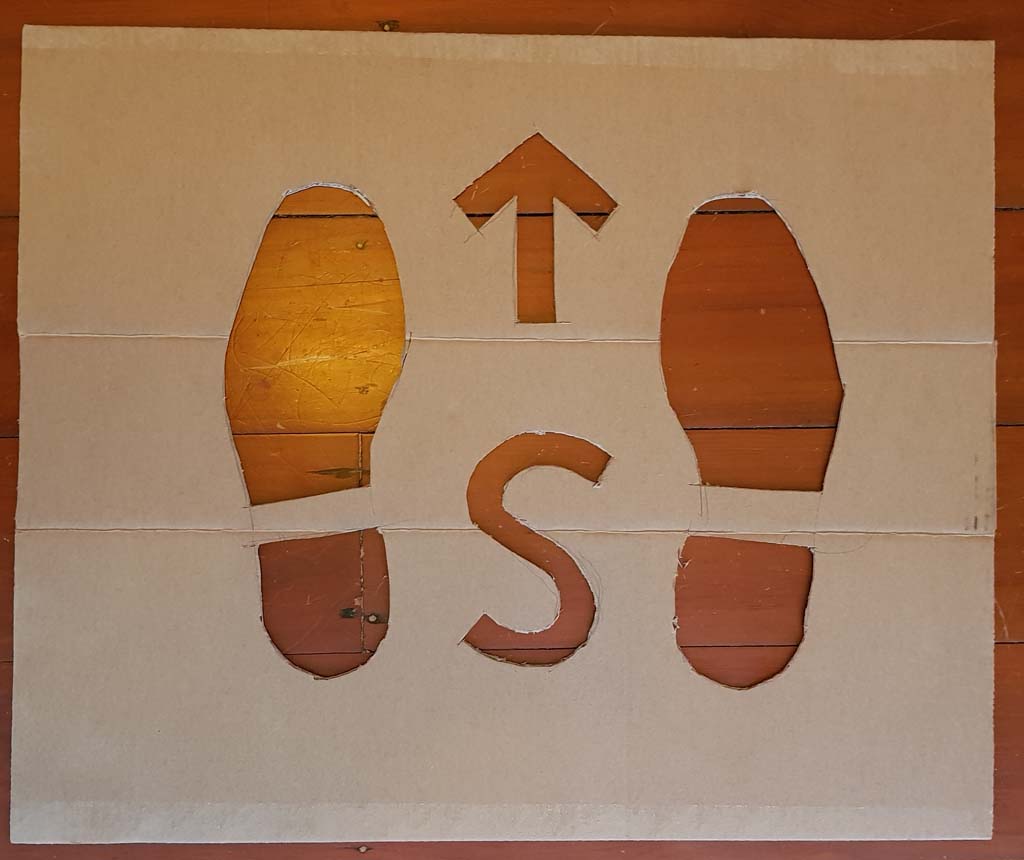 I initially though about applying the stencil to the seawall using biodegradable paint, but when I went down to the beach I had another idea. I wanted to put the footprints directly onto the sand, so that they would be ephemeral. I did not want to do this with paint – it felt like precisely the wrong medium – so instead I took some charcoal from my woodburner and ground it up. I found the effect to be quite striking.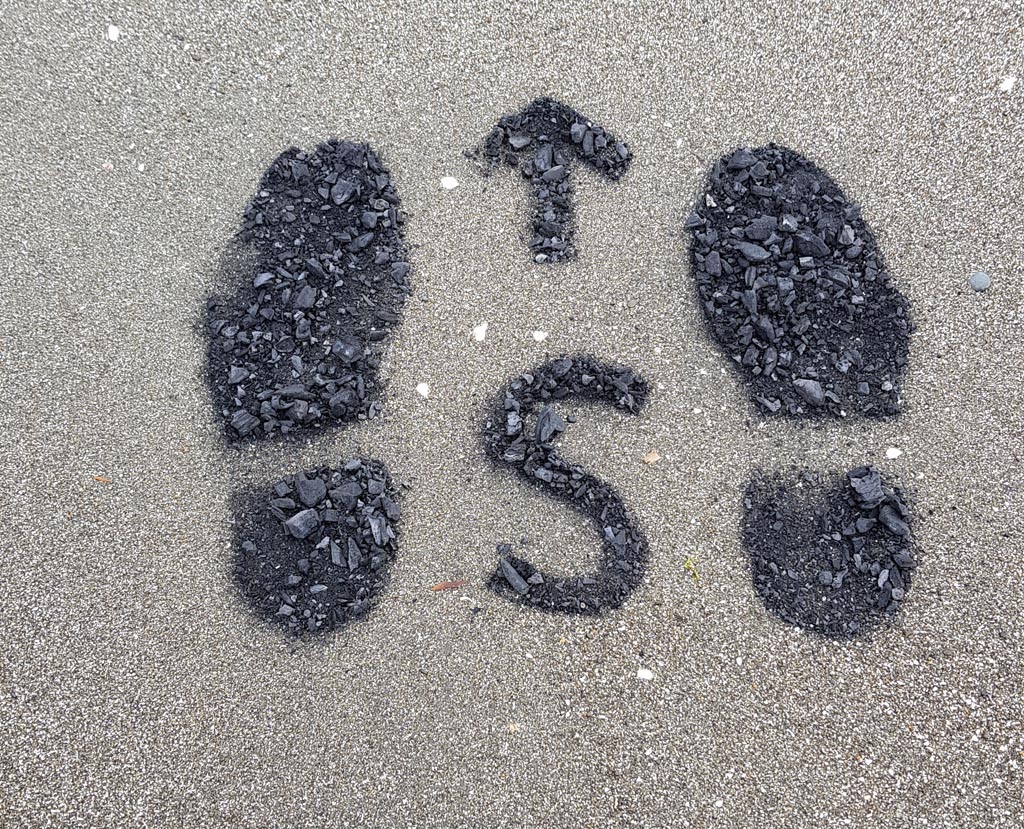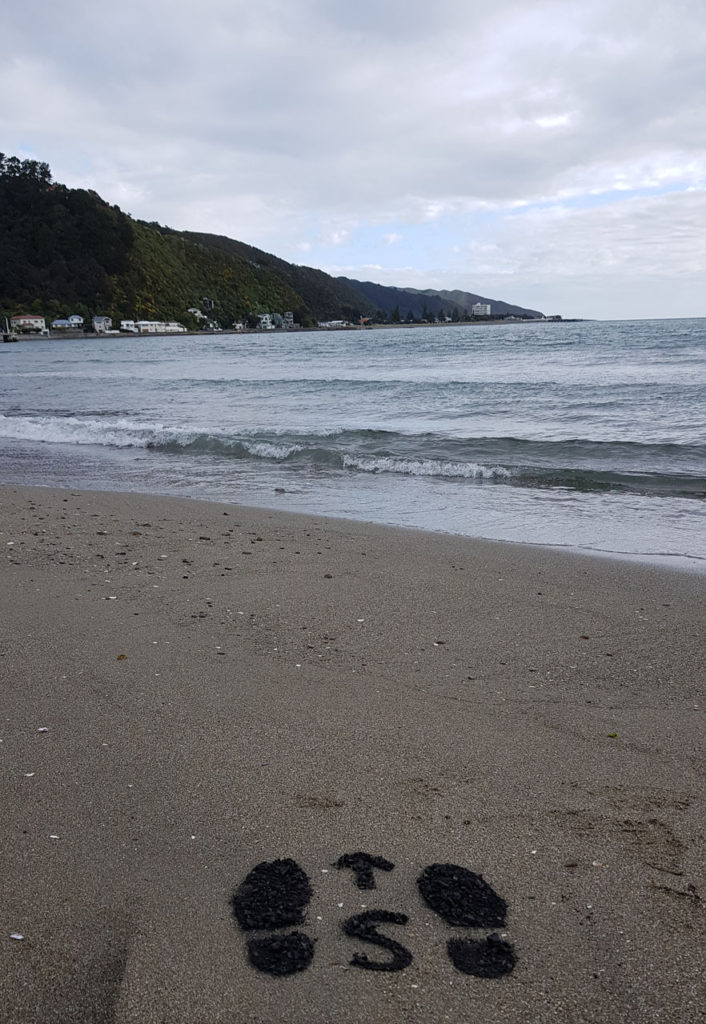 I then realised that standing in the footprints would destroy them. That felt right.
It was genuinely only then that I realised that I'd inadvertently created a "Dad joke"…